Finding the perfect niche for your business is daunting; we admit it. But without it, your brand has no chance of making a name for itself in the complex scheme of businesses today. Read on for our how-to guide on finding your niche market.
What is a niche?
Before we begin, it's important to define what a niche market is. Your niche will be a specialized market created from a broader industry category. Let's say, for example, you're selling office supplies. Your industry is office supplies, but what's your niche? The cool thing is, that's completely up to you. Your niche determines how you market your product to make it the right choice for your consumers.
We can already hear naysayers arguing, "Why would we want a niche! We want everybody to buy our product!" But therein lay the problem: everybody won't. You can't be everything to everybody, so trying to market to every human being ultimately backfires. The brands you would be competing with on that scale are industry giants, and chances are you don't have the resources to keep up. In this case, bigger isn't better.
Finding your niche might sound limiting at first, but it's not. Instead, it's your best chance at standing out and making a name for yourself. Finding your niche allows you to create quality content that your consumers actually pay attention to. Finding your niche is about showing how you can provide the best experience for your customers.
Ready to get started? Here are our four tips for finding your niche market:
Step 1: Identify your interests and unique selling proposition.
What interests your customers probably has some overlap with what interested you in the brand to begin with. So make a list of everything that's unique about your brand. What stands out? Which aspects are you passionate about? Why did you get involved with this brand in the first place? Make a list of 5-10 ideas that encompass what your company is really about.
Next, create another list that speaks specifically to the product. What results can you give consumers that no one else can? What experience do you want consumers to have with your brand? You need to develop a clear understanding of what makes your product so special, especially if you want to compete in a saturated market.
Finally, put these list side but side to create a complete understanding of your brand and product. These lists should give you a strong sense of self to move forward with. Knowing the core of your company helps you see where you can stand out amongst competitors.
Step 2: Identify problems you can solve.
In order to create a product that sells in your niche market, you need to prove that you can solve a problem that needs solving. In order to do that, you first must find out what the problem is.
One of the easiest ways to figure out what problems need addressing is to just ask your customers. Forums, panels, and surveys are all great examples of methods to receive customer feedback and complaints. After all who better understands the needs of your consumers than the people purchasing your products?
The next step is to reference your buyer personas. If you've yet to create buyer personas for your company's marketing strategy, stop everything you're doing, check out our guide (adding the link?), and create your buyer personas.
Buyer personas provide great insights into how your consumers and potential consumers think. In your personas, you should have created a section for consumer interests and reservations. This section will give you an idea of what your consumers want from your type of products. Use this as a reference in conjunction with the other methods to hone in on the best way to approach your consumers.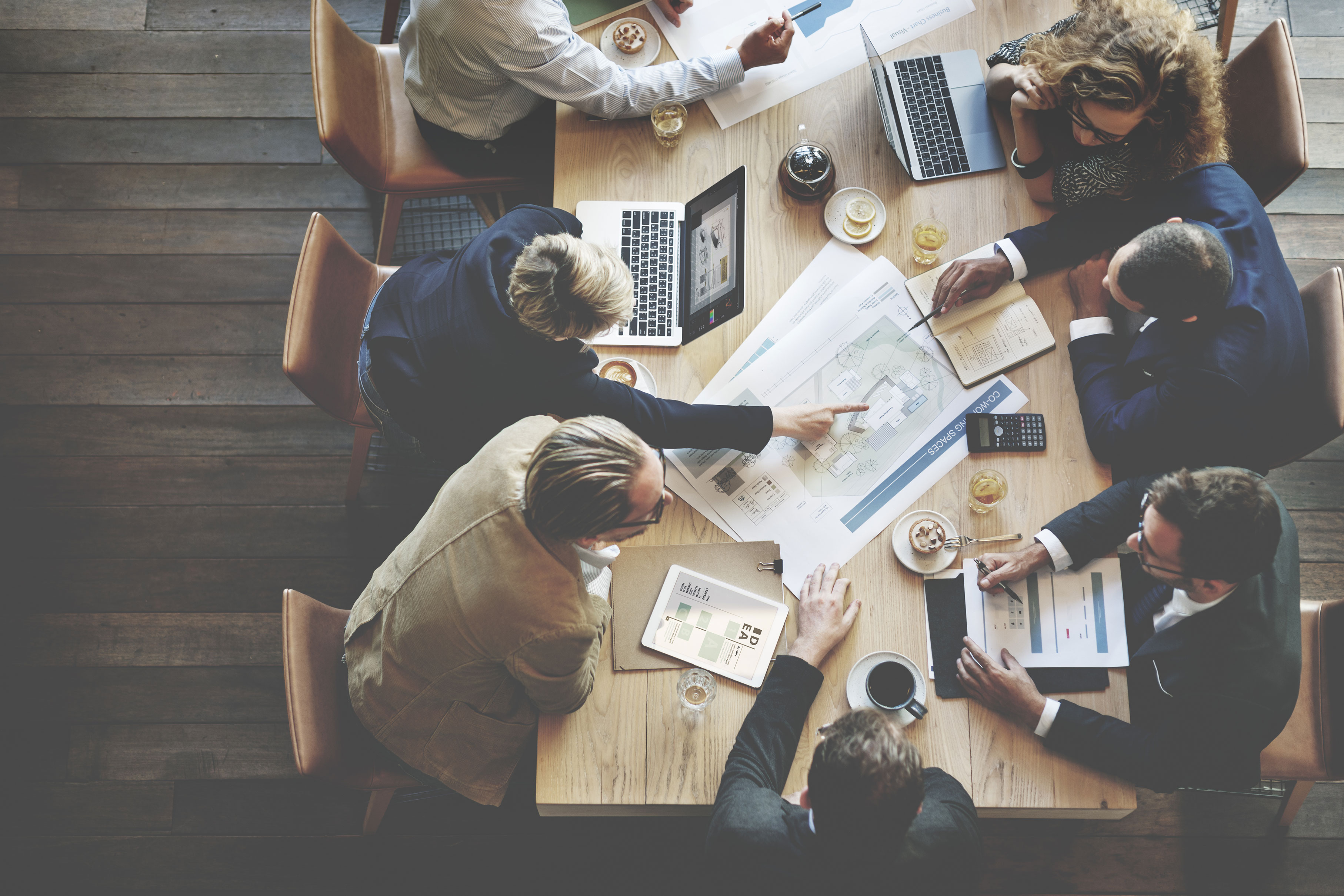 Another great way to gather data about what consumers want is to look at your keyword research. When you search for your keywords in Google, what pops up? Which questions are people asking? What information do they want to learn? The keyword method is great for identifying areas of consumer concern that aren't being addressed by your competitors. For the keyword method to work, you'll want a query with 2,000 minimum searches a month. You'll also want to look at which pages rank highly for those keywords and what sorts of PPC advertisements are being shown for those searches.
The ultimate goal in identifying consumer problems is to find unmet needs in your consumer base. If you can market your product in a way that shows you fulfill that unmet need, not only will you retain your current consumer base, but you can also poach consumers from competitors. Solving that problem becomes your niche.
Step 3: Research your competitors and potential competitors.
You've probably done a little preliminary research into your competitors in the previous step, but now it's time to dig deep. Finding out where your competitors stand is a great indication of what voids you can fill in your industry. Like we point out in Step 2, unmet needs are the key to a brand's future.
First, you'll want to get a cursory idea of just how big the market is. Type your industry and product into Google and see what pops up. Are there millions on millions of searches? Is the first page saturated with brand names and ad copy? Take a look at where the market stands now.
Next, glance through some of your top competitors' website and media pages. Pay attention to what they're focusing on. What pain points are they addressing? What pain points are they not addressing? Take a look to see how your product differs from theirs. Where is your opportunity to stand out? Is there an opportunity to stand out at all?
If you're looking for data that's a little bit more crunchable, we've got your covered. Sites like data.gov provide lots of lists and studies about the status of certain industries. Then take a look at Google Trends to see where the market has been and where it's headed. Even your own Google Analytics provides a lot of information that can show you where your brand fits in. It's crucial to understand the market before jumping in yourself.
Step 4: Determine your niche's profitability.
So, you've done it! You've compiled your research and have done enough brainstorming for a lifetime. You should have a solid idea of which niche your brand fits into. Now it's just time to market your product, right? Wrong.
Most people forget one vital detail in their search for the perfect niche market: the niche's profitability. You could find the most comfortable, cozy niche in the world, but if it won't make you any money, it's not a very good niche. One of the easiest ways to deduce a niche's profitability? Refer back to the Google Trends data you gathered before. Are searches for this industry and niche increasing overall? That's a good indicator that you've chosen a profitable niche.
Next, consider whether your brand's products are evergreen or seasonal. Ideally, your products should be sellable all year long. If you're only profiting in a certain season, you'll struggle. If you realize you do have a seasonal brand, can you make it evergreen? What additional upgrades or add-ons can you provide to give your brand longevity? Creating an evergreen brand helps cushion you against market drops and philandering consumers.
With these four steps in mind, you've created the ideal niche for your brand. From here, you can develop a clear idea of how to market yourself to consumers in a way that speaks to them. You know what that translates to? Sales for you.
Would you like to learn more about finding your niche market, or about any other video marketing topic? Reach out to IDR for additional information and answers to all your questions. You'll discover why we're Orange County's premier producer of TV commercials, infomercials, and online videos for a wide range of businesses, organizations, and brands.